Chiropractor Lisa Getas D.C.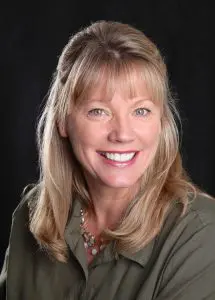 Our #1 goal is making sure you receive quality care and making your visit a positive experience.  You will be given a thorough explanation of chiropractic care and exactly what to expect regarding your treatment.
Not every technique works for every patient, therefore, Dr. Lisa Getas uses a wide variety of techniques as well as state-of-the-art technology to help individualize what works best for you. Whether you prefer gentle low-force adjustments or a more firm approach, Dr. Lisa can accommodate your preference.
Dr. Lisa has been practicing in Carson City for over 35 years and continues to educate herself and invest in state-of-the-art technology such as the Erchonia Low Level Laser (aka cold laser) and Far Infrared Sauna  as well as many other modalities to help assist in your healing and to accomplish recovery as soon as possible.
If you have any questions or would like to make an appointment, please call us at (775) 883-6001.
| | |
| --- | --- |
| Monday | 9:00am - 5:30pm |
| Tuesday | 9:00am - 5:30pm |
| Wednesday | 9:00am - 5:30pm |
| Thursday | 9:00am - 5:30pm |
| Friday | Closed |
| Saturday | Closed |
| Sunday | Closed |